Train at home or in a studio, anywhere there's a heavy bag, and offer your clients the most exciting workout they've ever experienced.
Seriously. That can happen.
You will follow a System that reinforces good fight habits, while getting a great workout using your entire body.
No boot camp exercises to do. (You'll get tons of core work by kickboxing, you won't need anything else.)
All you need is a heavy bag.
It's your own personal Fight Camp. You will love it. There is nothing else like this on Earth.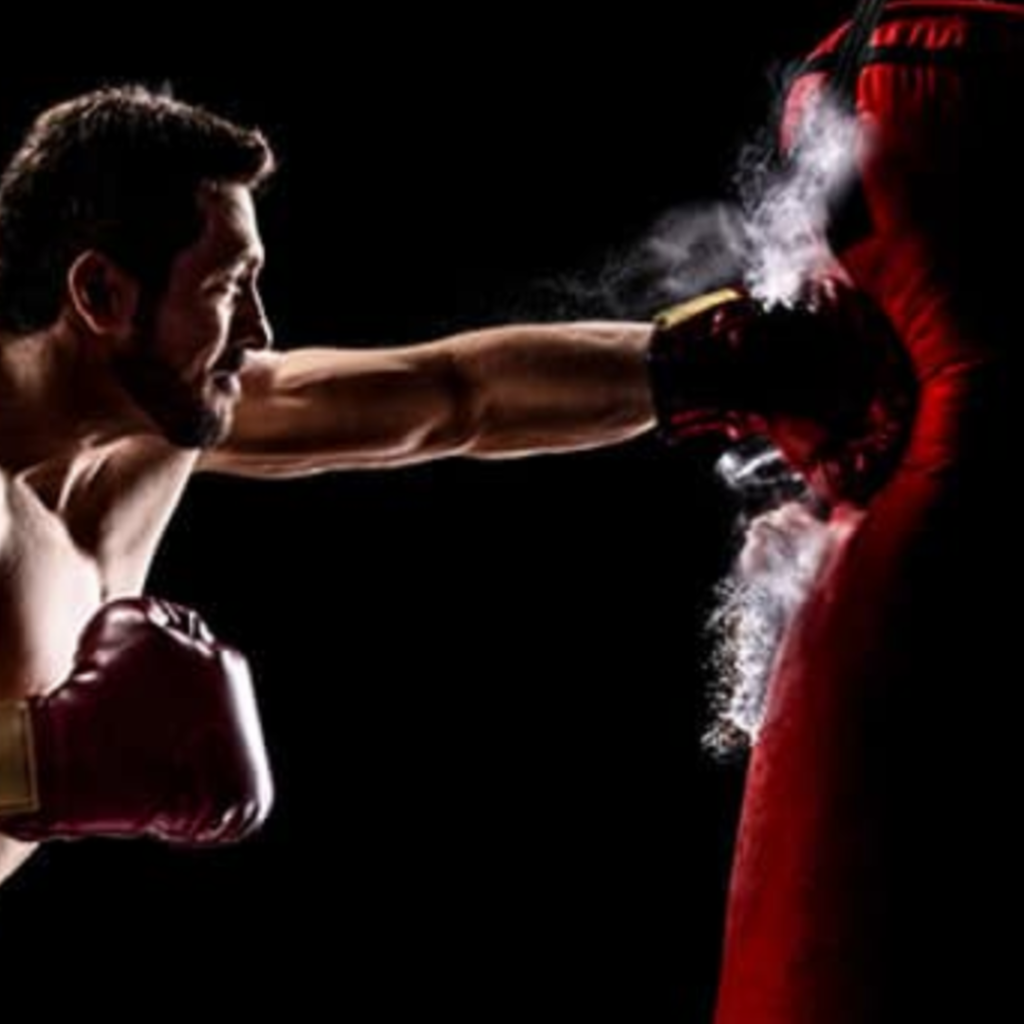 Heavy Bag Centered
All of your strikes are on the heavy bag. This gives you resistance to strengthen your muscles, harden your bones, and experience the joy of hard-hitting impact! Crank up your music. Wrap up our hands. Put on your gloves. And start your round timer. There is no better way to train!
Most personal trainers hold mitts for their trainees instead of using a heavy bag. This puts a LOT of wear and tear on your joints and increases your chance of injury (esp. a rotator cuff problem)
When that happens, you can't train, you put your business at risk, and your own personal progress can erode. And the heavy bag is also better for the clients. They can go at 100%, they have a more realistic distancing of their strikes, and it allows you to both demonstrate and work-in when desired.
The trainee also has a wider variety of techniques and combinations that can be thrown, especially leg kicks… which are crucial!
Fight Focused
The heavy bag is your opponent. You don't just train, you fight! This builds the fight habits and disciplines that are so important to being able to translate your training into realistic self defense.
There's also no "bootcamp exercises" to do. We get ALL of our exercise thru exciting fight combinations! Never take your eyes off your opponent. Monitor your guard. Keep your chin down.
Respect the punching range!
You are giving your client kickboxing, which they love. You are giving your client self-defense, which they have always wanted to do. And you are giving your client a banging workout, which they will love more than any other workout they've gone through.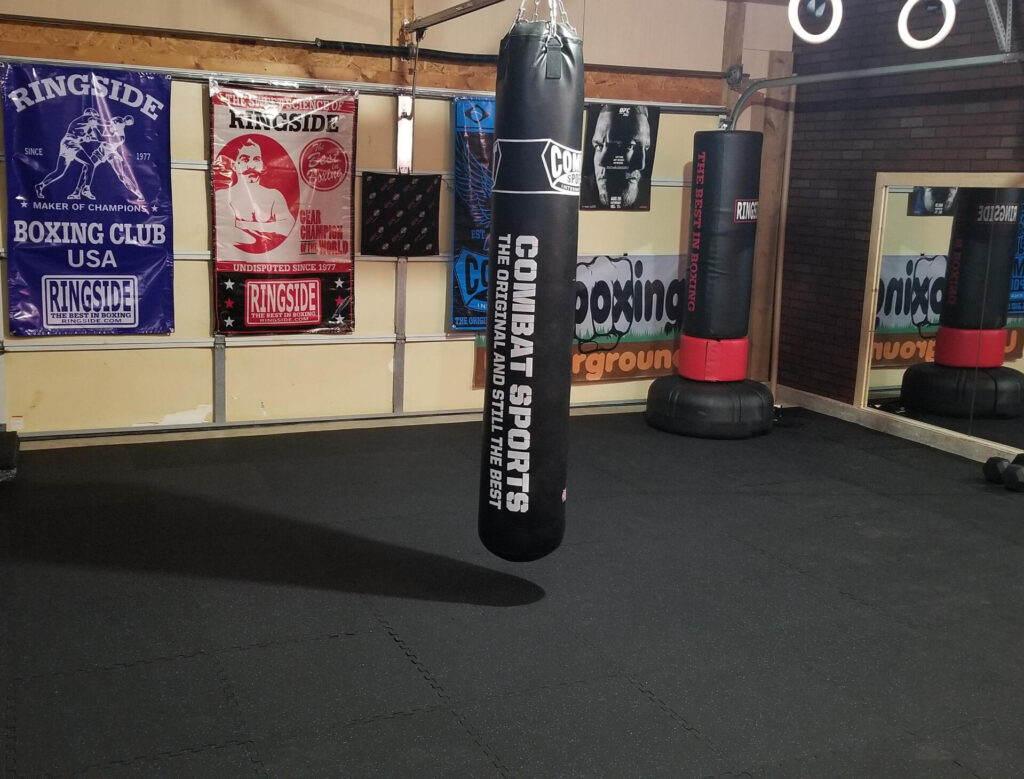 Perpetual
System
You rotate through a series of workouts.
It will be a month or two before you see the same workout again. There is more variety than you would ever come up with on your own. Your client will never be bored again. This system is specifically designed to avoid burn out and overtraining. Instead it keeps your client interested, progressing, and sharpening their game!
Become a Member of
Kickboxing Underground
$295 Buy Now with Paypal
Subscribe to Our Newsletter