Starting Up
Hanging A Heavy Bag
Demonstration
How To Wrap Hands
Proper Wrapping Technique
Where To Get Gear
Combat Sports
Combat Sports International is a great supplier of martial arts equipment such as gloves, heavy bags, protective gear, wraps, and more. The quality of their material is superb and we recommend anyone buying gear for the program to use Combat Sports.
Title Boxing
If you're having trouble acquiring equipment form Combat Sports, we recommend Title Boxing's MMA equipment as an alternative site. I always wait until they're having a really good sale, hopefully with free shipping, and make my purchases during those times. They have sales all the time, which is great!
Here Are Some of the World's Best Trainers. We Recommend Each of Them
Fran Sands
Here is Fran Sands' site. He is an awesome boxing teacher, and he has a course available for sale. His course teaches you the actual technique, broken down into explicit detail. You will never find a better site with NO fluff! Read his articles; watch his videos; then bring what you learn to your workout sessions.
Samir Seif
You will love my brother Samir Seif. He is the real deal, a great teacher, and so humble. He's been a combat sports champion, a member of the Ontario Top Team, and a well-versed martial arts teacher . He is a beautiful soul and a modern warrior. You'll love his teaching.
Jason Veldhuysen
No one can surpass the beautiful teaching skills and practical application in boxing than Jason. His videos are gold, and his instruction is invaluable. He provides excellent quality videos regarding boxing and personal fitness
Kwon Kicker
Technique extraordinaire is the best way to describe KwonKicker. He is a martial artist in every sense of the word. He will teach you about everything you need to know to perform high quality kicks and knees.
Sean Fagan
Lives and breathes the Muay Thai lifestyle. An accomplished fighter who has traveled to participate in international bouts. An impressive teacher and trainer who is addicted to Muay Thai. Highly recommend all his videos and instructional courses!
Sylvie von Duuglas-Ittu
Sylvie is a warrior spirit and has a burning passion for Muay Thai the likes of which you have never seen. I have learned so much from her narrated training sessions with the greatest Muay Thai legends in the world. She is as great of a person as she is a warrior. Totally love everything she's about.
Trav
Trav is a great guy, and I consider him a friend. One of the best teachers on the planet, hands down. Funny, smart, dangerous… he's got it all! You will learn a ton. Highly recommend any and all of his products. He hacks through all of the BS so the only thing you're spending your time on is stuff that flat out works. Love this guy!
Sayf Carmen
Sayf is a straight shooter in every sense of the world. Ultra practical, decades of wisdom. He is street smart and street tough and will teach you a ton. Controversial, but he can back up everything he says. I've learned a lot from him.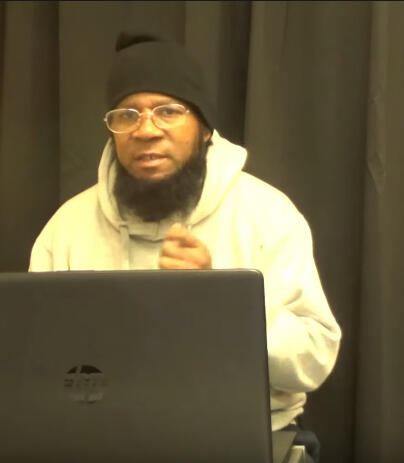 Aaron Jahn
Aaron Jahn the Muay Thai Scholar. Just like the name suggests, it's a treasure trove of fight study and knowledge dropping!
Shane Fazen
Shane Fazen from Fight Tips is a guy who knows how to teach, knows how to fight, and has high quality videos. Very impressive in every area of fighting. I recommend anything he does. He's awesome.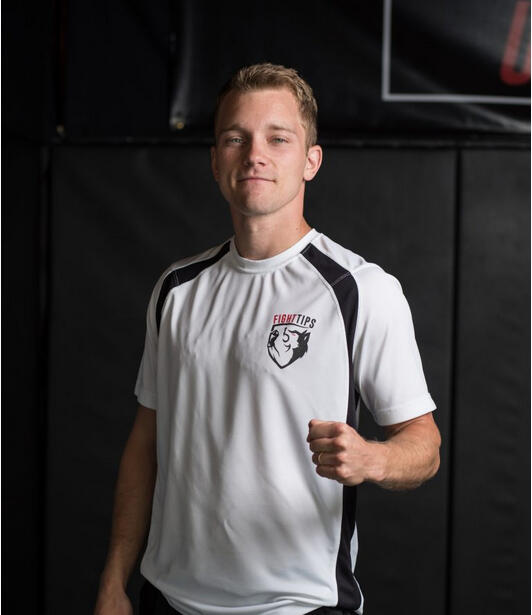 Jesse Enkamp
If you are into traditional Karate, Jesse shows just how practical for fighting Karate can be. A great ambassador for Karate.
Stuart Tomlinson
Arguably the world's greatest treasure trove of martial arts instructional videos. If you had just this one resource, you actually would need nothing else. He's that comprehensive in his scope! He's traveled the world and filmed instructional videos with trainers and fighters everywhere. The Warrior Collective is beyond awesome!
Jeff Chan: MMA Shredded
I have learned so much from Jeff. He's a pro fighter with mad skills. His free Youtube videos are among the best in the world. No exaggeration. He also has 2 heavy bag programs, both of which I highly recommend. Everything he does is top notch and you will LOVE his channel and courses. I simply cannot recommend him highly enough.
Subscribe to Our Newsletter